Dark Days Ahead for India's Bees Due to Pesticide Takeover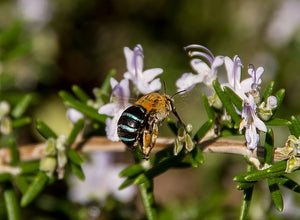 In September 2020 it was announced that the Indian pesticide manufacturer Bharat Insecticides Ltd. (BIL) has been acquired by a consortium led by Japanese giant Mitsui Corporation.
The reasons for the takeover, as made public, contradict Mitsui's basic published corporate social responsibility (CSR) policy, which states that the company will "contribute to the achievement of a sustainable society through the promotion of sustainable development as well as maintaining a strong awareness of the importance of preserving the global environment."  
The brunt of this deal will undoubtedly fall on pollinators and farmers. Since BIL already has licenses in India, this acquisition will give access to the Indian market.
BIL lists several neonicotinoid insecticides for sale in India on its website, including some that have been banned in the European Union because of their devastating effect on bees. BIL also has fipronil listed there, which was even banned in China due to the devastating effects it has on water insects.
Check out this cute and colorful solitary blue banded bee, Amegilla cingulata, in a high quality 2:44-minute video taken by Mumbai Balcony Gardener:
The situation in India has been rapidly deteriorating, according to a 2017 peer-reviewed study by a team from the Centre for Pollination Studies at the University of Calcutta, which was published in the journal Biological Conservation.
The number of pollinating insects in India will almost certainly decline further following this takeover. Disappearing insects include honeybees, carpenter bees and blue-banded bees.
According to the paper, farmers attribute the pollinator declines to the volume and types of pesticides used. 
The study used the observations of local farmers, since there was a lack of prior scientific studies. They found declining vegetable crop yields and a drastic drop in insect pollinator populations compared with 25 years earlier.
When the history of the collapse of insects in the early 21st century is eventually written in the future, the blame will probably rest on the failure to implement and hold firm adequate corporate social responsibility practices.
If this subject interests you, please read the exceptionally well-written article by Phil Carter, a freelance environmental journalist based in Japan by clicking here.
© 2019-2023 Bee Mission. All Rights Reserved.
---