Pollinator Week 2021 is June 21-27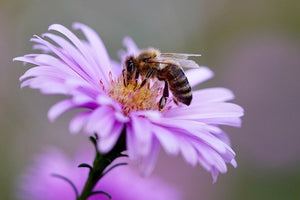 We are delighted to share with you that this is Pollinator Week 2021 and the theme is The Power of Protecting Pollinators.
Here is part of the press release from Pollinator Partnership (P2) with links so you can visit their website for more information. Take part in the festivities to learn more about your favorite pollinators and have fun at the same time. Please pass this blog post along to anyone you think would enjoy these activities about our precious pollinators.
We also share below a 2:44-minute video by Steven Bergman Studios that takes us on a tour of some of the most magnificent pollinators we can ever hope to see.
~ * ~ * ~ * ~ * ~ * ~ * ~ * ~ * ~ * ~ * ~ * ~ * ~ * ~ * ~ * ~ * ~ * ~ * ~ * ~ * ~ * ~ * ~ * ~ * ~ * ~
Here is part of the P2 press release with links to engage with their website directly:
Pollinator Week 2021 is the fifteenth consecutive year of bringing greater awareness to the critically important issue of pollinator conservation since Pollinator Partnership (P2) founded the initiative in 2007.
Similar to last year, Pollinator Week will facilitate a number of virtual and socially distant events with people across the planet pledging to continue to promote pollinator health and well-being.
"Pollinator Week has grown into an internationally recognized celebration about the importance of the essential pollinating species that keep us and our environment healthy," said Pollinator Partnership's Executive Director, Kelly Rourke.
One of the most anticipated events will be the Pollinator Power Party co-hosted with the Electric Power Research Institute (EPRI). The virtual party will celebrate pollinators and the role electric power companies have in protecting them and will include scientific lectures by world renowned speakers, celebrity cooking demonstrations, pollinator art and culture, habitat management and professional gardening tips.
Through the numerous virtual and in-person gatherings, webinars, responsible planting sessions, socially distant garden and farm walks, and monument lightings, Pollinator Week 2021 will be a meaningful start to the summer.
Laurie Davies Adams, Director of Programs of P2, noted that "We anticipate Pollinator Week proclamations from nearly all U.S. States, and federally from the US Department of Agriculture, the US Department of the Interior and the US Environmental Protection Agency - a sign of strong support for pollinator health in the Biden Administration as well as bipartisan support across the country."
Pollinator Week Resources to Check Out!
● The 2020 Pollinator Poster "Pollinators & Agriculture: A Partnership On The Land" by stellar artist Hugo Salais is available online here. Explore the poster online in the interactive "poster map" or order a version of your own!
● Looking to support pollinators while mastering your cooking skills? Check out the Pollinator Partnership Pollinator Friendly Cookbook! This resource encourages folks to explore new recipes featuring ingredients that rely on pollination services. Download here.
● Want a recipe for a successful garden? Check out the North American Pollinator Protection Campaign Garden Recipe Cards – all the ingredients you need to plan and plant a successful pollinator garden. You'll find them here.
● Create beautiful pollinator habitat by downloading our Ecoregional Planting Guides here.
Inside our guides you'll find information on bees and pollinators, how to plant for them, and excellent native plant lists specific to each ecoregion that have been vetted by local experts. The continent will be buzzing with events that will be happening throughout the week.
To see the day by day activities please click here. 
Pollinator Week shines a spotlight on the vital role of pollinators in our agriculture and ecosystems. Pollinators bring us 1 in 3 bites of food; promote ecosystem health; and lay the foundation for a sustainable future.
While we are seeing some signs of the benefits of conservation efforts, many species of pollinators are still in grave peril. As a result of P2's commitment and coordination of Pollinator Week, people across North America are motivated to help pollinators, and this is represented in the enthusiastic response that Pollinator week evokes.
For more information please go to the P2 website here. 
~ * ~ * ~ * ~ * ~ * ~ * ~ * ~ * ~ * ~ * ~ * ~ * ~ * ~ * ~ * ~ * ~ * ~ * ~ * ~ * ~ * ~ * ~ * ~ * ~ * ~
May all of humanity offer our heartfelt thanks and love to all pollinators this week, for the food that nourishes and pleases us so well. May we all take an interest in their wellbeing, since they have no voice of their own.
© 2019-2023 Bee Mission. All Rights Reserved.
---